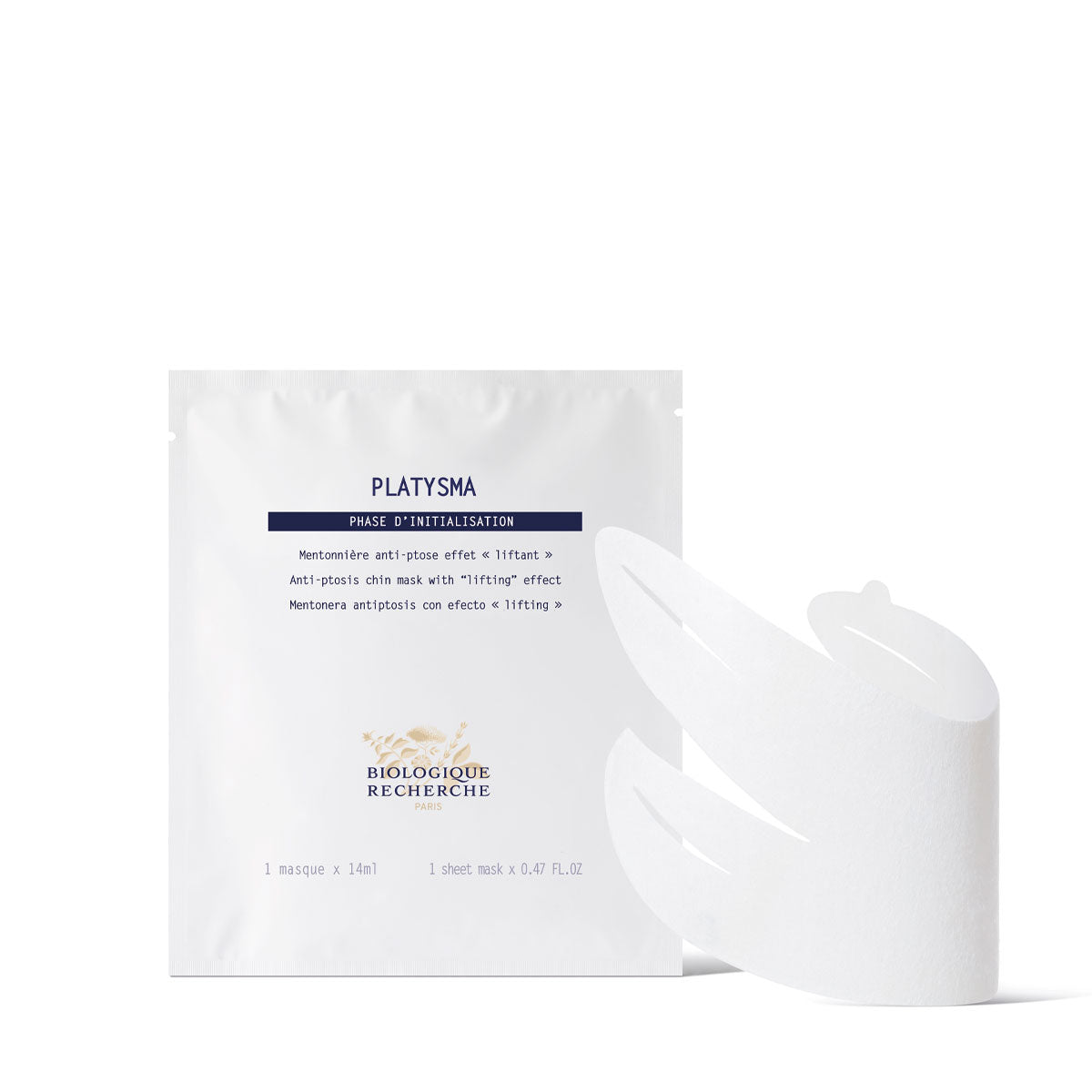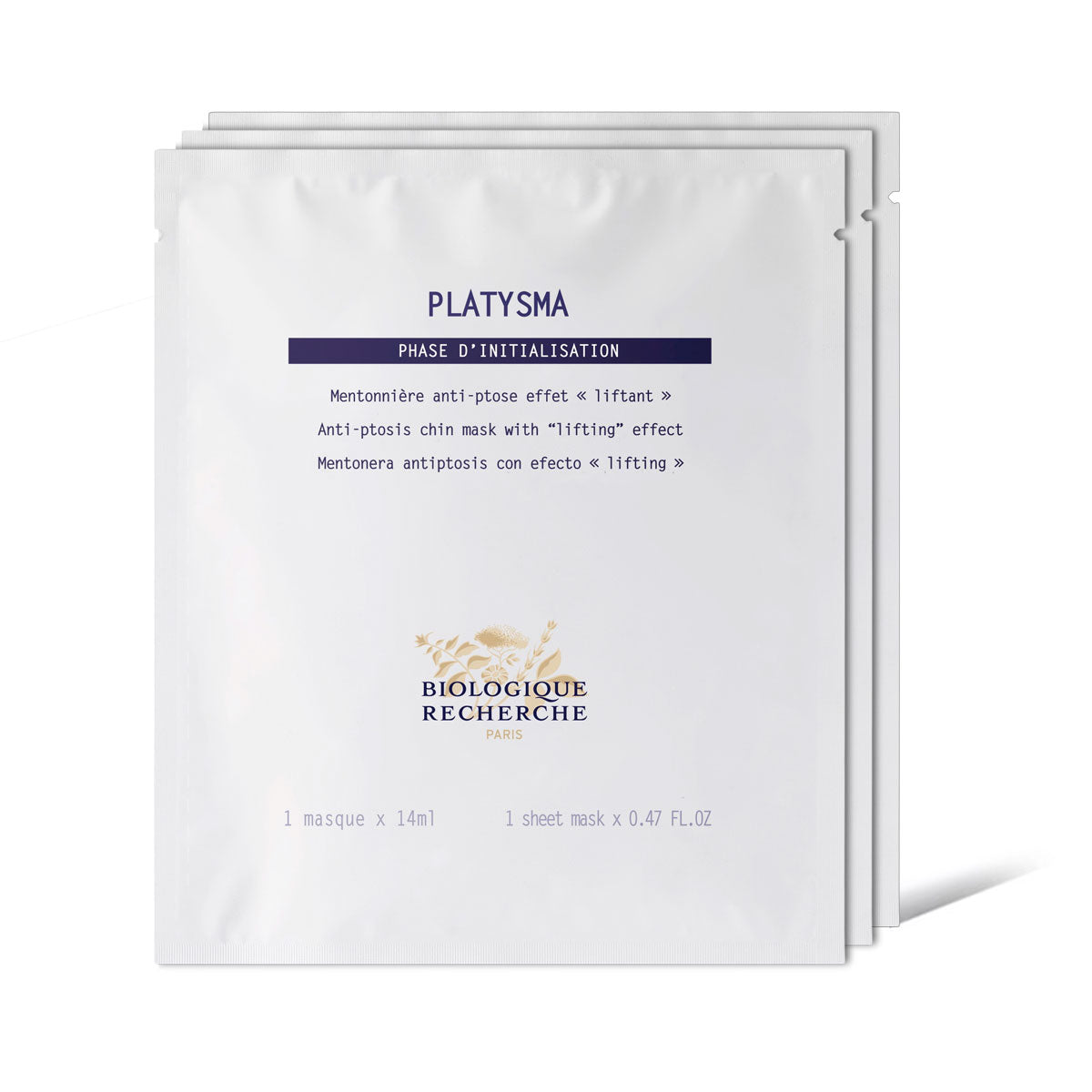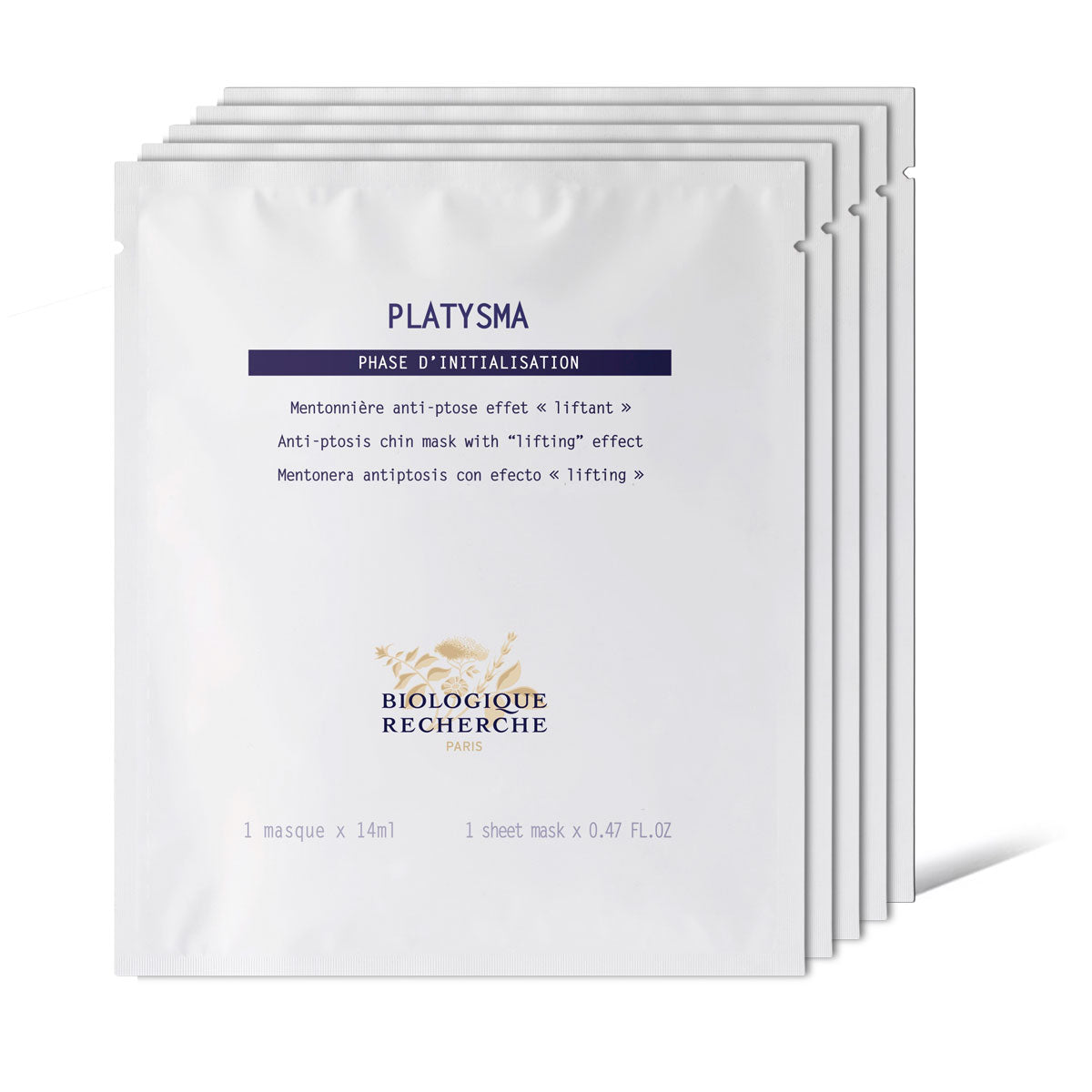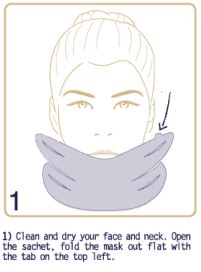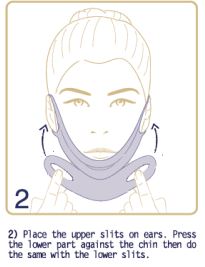 Platysma
Multi-Pack or Single Mask:
Multi-Pack or Single Mask
Ships Today If Ordered By 3pm EST (Mon-Sat)
New from Biologique Recherche. The Platysma Anti-Ptosis Chin Mask is a genuine anti-aging innovation specifically designed to lift, firm and tone sagging facial contours along the jawline. This revolutionary new chin mask combines the benefits of an anti-gravity and anti-ptosis mask in a single step to redesign facial contours and visibly redefine the jawline.
The chin mask provides a targeted response to the facial ptosis problem. The Platysma Anti-Ptosis Chin Mask has an immediate "lifting" effect. Its universal shape and stretch support help tighten the facial contour. The jawline is restructured and the face contours are redefined.
This unique chin mask helps to tighten the fibrous network of the platysma muscle, thereby restoring the skin's "bounce" with a long-lasting firming effect. Continual use will help reduce facial ptosis, mechanically tighten the facial contour with an immediate "lifting" effect. 
Active Ingredients: White Sweet Lupine Peptides, Schrubby Everlasting Extracts, Red Algae and Tara Fruit Extract Complex, Cassava Extract, Marine Exopolysaccharide from the Iroise Sea and Black Crowberry Plant Extract
Directions for use: Open the sachet, fold the mask out flat with the tab on the top left. Place the upper slits on ears. Press the lower part against the chin then do the same with the lower slits. Smooth out the mask so it takes the shape of the facial contours. Leave on for 20 minutes. Remove and discard the mask. Also see diagrams
Saggy Jowls BEGONE!
I normally use this mask after I perform at home micro current or gua sha on my face. This mask does lift the jowl area to give the effect of a more V shape but it is not permanent. I have taken a before and after picture when I used this mask and the lift is noticeable but results may vary depending on your routine.
Best time to use this is in the morning before makeup application or prior to a date night or an event you have to go to. There is the tightening effect that is evident due to the mask having some upward tension on the lower half of the face. But in order to maintain the 'lifted' jowl, you have to use this mask periodically.
Adds definition to my jawline
Excellent! Couldn't believe the results! Helped with fine lines and sagging.