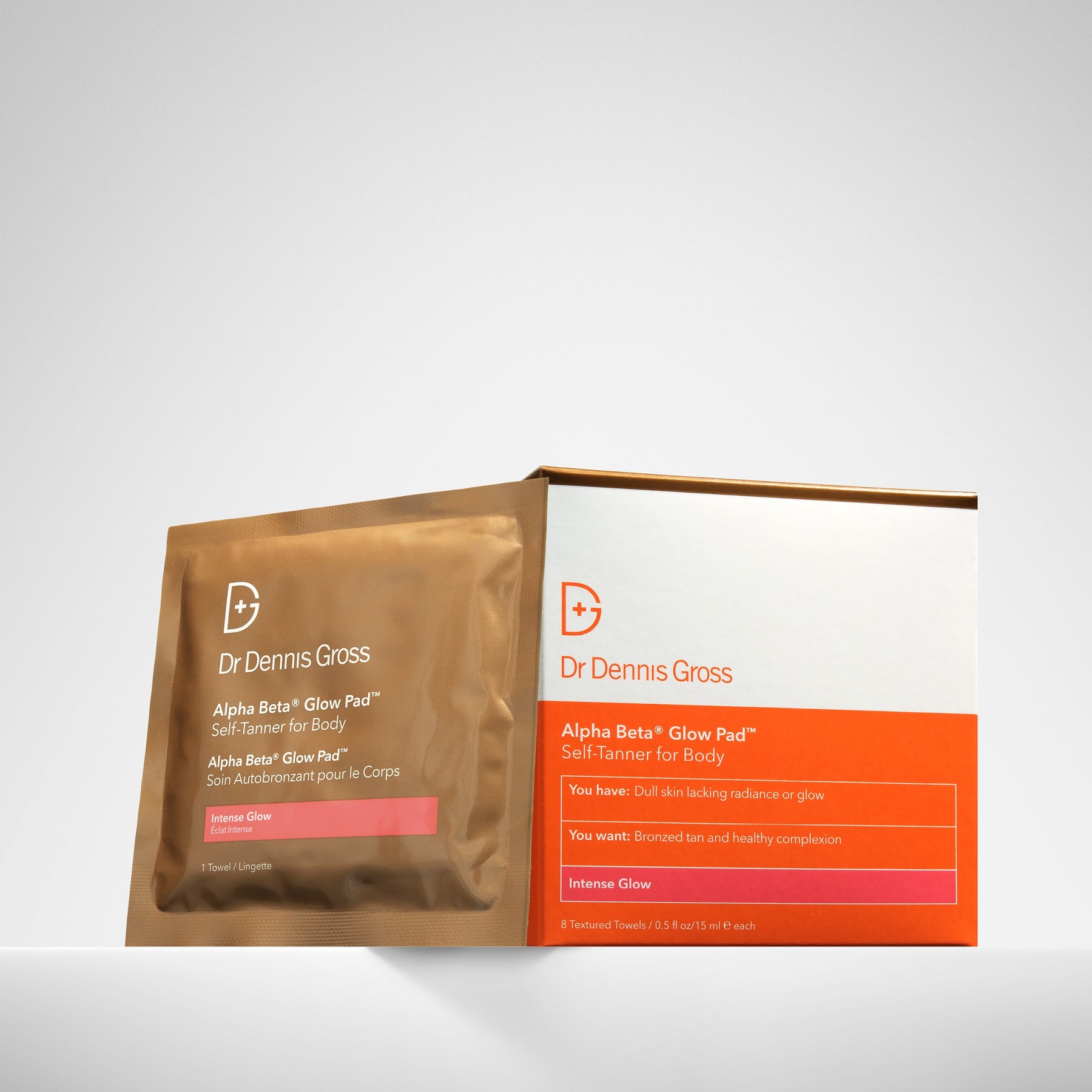 Alpha Beta Glow Pads Body
Ships Today If Ordered By 3pm EST (Mon-Sat)
Dr Gross Skincare Exfoliating Self-Tanner for the body firms, smooths bumpy Skin, & minimizes shaving

What Is It? Alpha Beta® Glow Pad for Body is the only exfoliating & anti-aging self-tanner with Active Vitamin D that firms, smoothes bumpy skin, and helps reduce hair growth.

Who Is It For? Anybody who wants professional results at home to transform dull texture & tone into radiant, glowing skin better than Mother Nature herself. Discover all the benefits of a bonified body treatment, while achieving a natural-looking, streak-free tan.

Why Is It Different? This unique formula is delivered through a textured towel to enhance body exfoliation & increase cell turnover while Active Vitamin D provides a natural glow. Capislow™ helps reduce shaving frequency by minimizing hair texture, length, & growth. AHAs tackle bumpy skin (Keratosis Pilaris) for a smooth, even application while naturally-derived BHAs address body acne & breakouts. Microencapsulated DHA and Soy Proteins deliver color deep into skin to prevent fading.
How Do I Use It? Open towel & apply to body in circular motions, blending evenly until dry. Wash hands immediately after use. For best results,follow with moisturizer. Color begins to develop within 1 hour of application. Apply 2-3 times weekly to maintain color & maximize results.