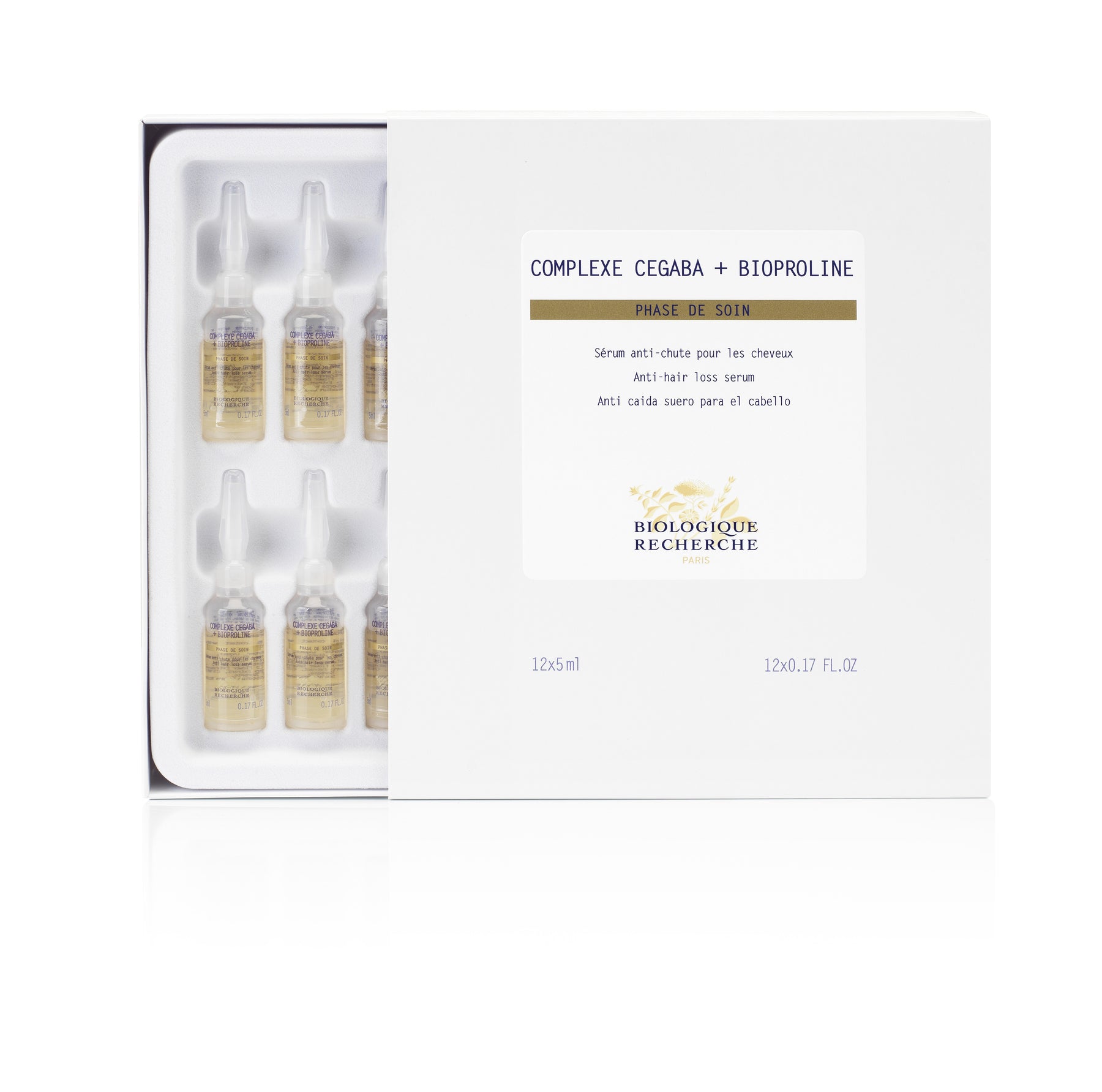 Complexe Cegaba Bioproline
Ships Today If Ordered By 3pm EST (Mon-Sat)
Biologique Recherche Complexe Cegaba + Bioproline is a complete SOS anti-hair-loss treatment serum. This intensive anti-age hair tonic helps stimulate circulation and improves hair anchoring to the scalp to slow hair loss over time. This natural hair loss treatment helps reduce the amount of hair affected in the loss phase and fights against the effects of aging.
This hair restorer provides an intensive treatment against androgenetic alopecia. Biologique Recherche Complexe Cegaba + Bioproline can also be used to treat seasonal hair loss because it helps reverse the anagen/telogen ratio; this natural hair loss treatment lengthens the growth phase and shortens the loss phase, shifting the ratio from -33% to +46%. We recommended this treatment for fine or thinning hair types.
After shampooing and conditioning hair apply the entire 5 ml ampoules of serum on dry or towel dried hair. Use the applicator to section hair and apply the natural hair loss treatment directly to the scalp. Massage gently in circular movements. Do not rinse off. Use once a day for a 1-3 month period. After the initial treatment phase, use twice weekly after shampooing.
It works
Simple: it works: after 1 month of use / less hair falling. Hope to see it growing