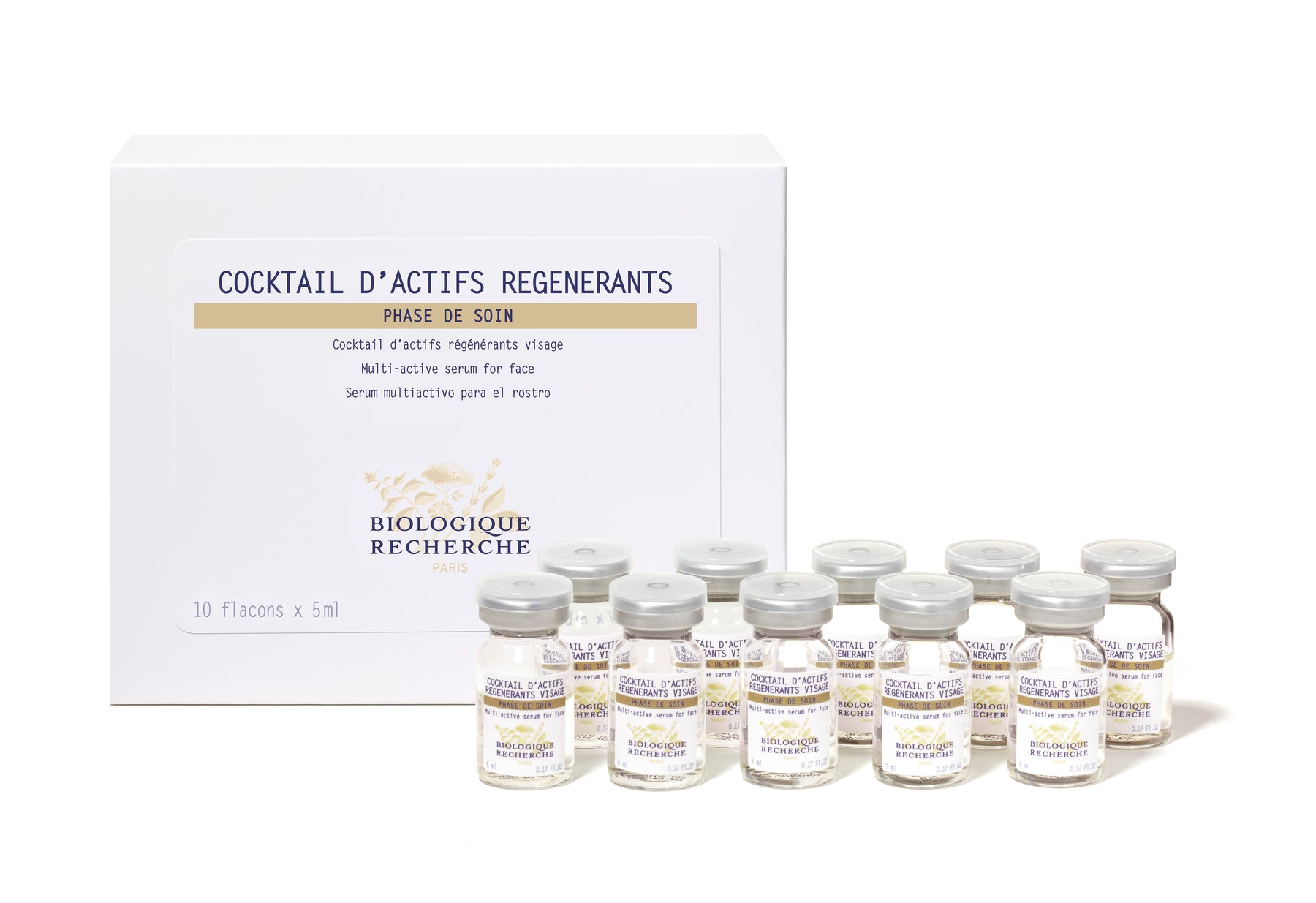 Cocktail D'Actifs Regenerants
Ships Today If Ordered By 3pm EST (Mon-Sat)
The Biologique Recherche Cocktail d'Actifs Regenerants Targeted Serum is chock-full of vitamins and active ingredients derived from cutting-edge biotechnology. This Biologique skin care cocktail provides multi-benefit results, even in the case of the most devitalized Skin Instants. It activates cellular regeneration to help skin damage, protects against the harmful effects of free radicals, and boosts the skin's protective functions while improving epidermal moisture and tone for improved skin elasticity. This skin protectant cocktail activates epidermal regeneration and revitalizes the skin. Kit contains 10 vials for a total of 20 applications. Each vial is good for two applications. Refrigerate after opening.
Directions for Use: Use daily for 20 consecutive days for the initial treatment. After the first treatment, repeat 2-3 times per year for best results. After cleansing and toning apply one half of the bottle on the face, neck, and cleavage and repeat the application with the second half the following day. Avoid the eye contour area.
For more details, connect with the skincare team at Paul Labrecque Salon and Spa to learn how to best incorporate this into your Biologique skin care regimen.